Christine Stephenson
Credentials: PhD
Position title: Outreach Program Manager: Communications, Education, and Outreach
Pronouns: she/her/hers
Email: cstephenson@wisc.edu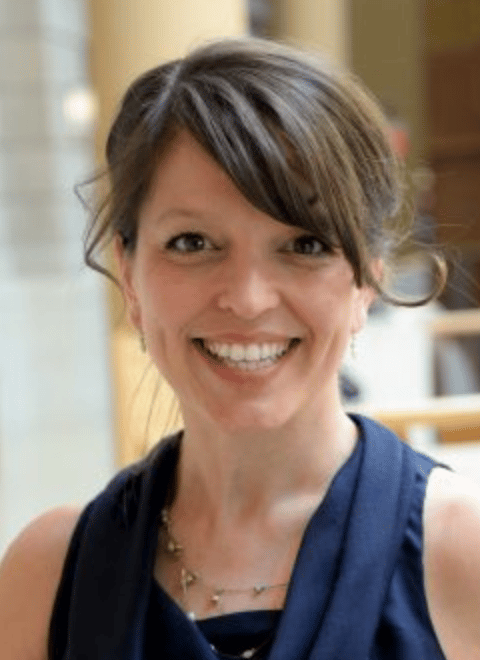 Christine holds PhD in English (Rhetoric), with a specialization in Postsecondary Educational Leadership and Policy Analysis from the University of Wisconsin–Madison. She earned dual Master of Arts degrees (Writing, Literature) from Northern Michigan University and a Bachelor of Arts from Waynesburg University in Pennsylvania.
At CHDR, Christine is committed to the development and operational leadership of the communications, outreach, and education program(s) for the Center. In support of CHDR's mission, projects, and people, she strives to provide guidance for program planning, implementation, and evaluation; contribute to high-quality, high-impact processes, products, and content; and build a collaborative, inclusive, supportive, and hospitable environment wherein everyone may thrive.
Christine's academic journey began in the sciences, where she majored in chemistry at Duquesne University in Pittsburgh, Pennsylvania. A series of upper-division courses in ethics, bioethics, and scientific etymology introduced her to a path that ultimately led her to the field of rhetoric. In the years since, her work across academic, nonprofit, and private industry environments has relied on principles and practices from both the humanities and the sciences. These principles and experiences continue to inform her approach to content development, communication, education and dissemination, and program leadership.