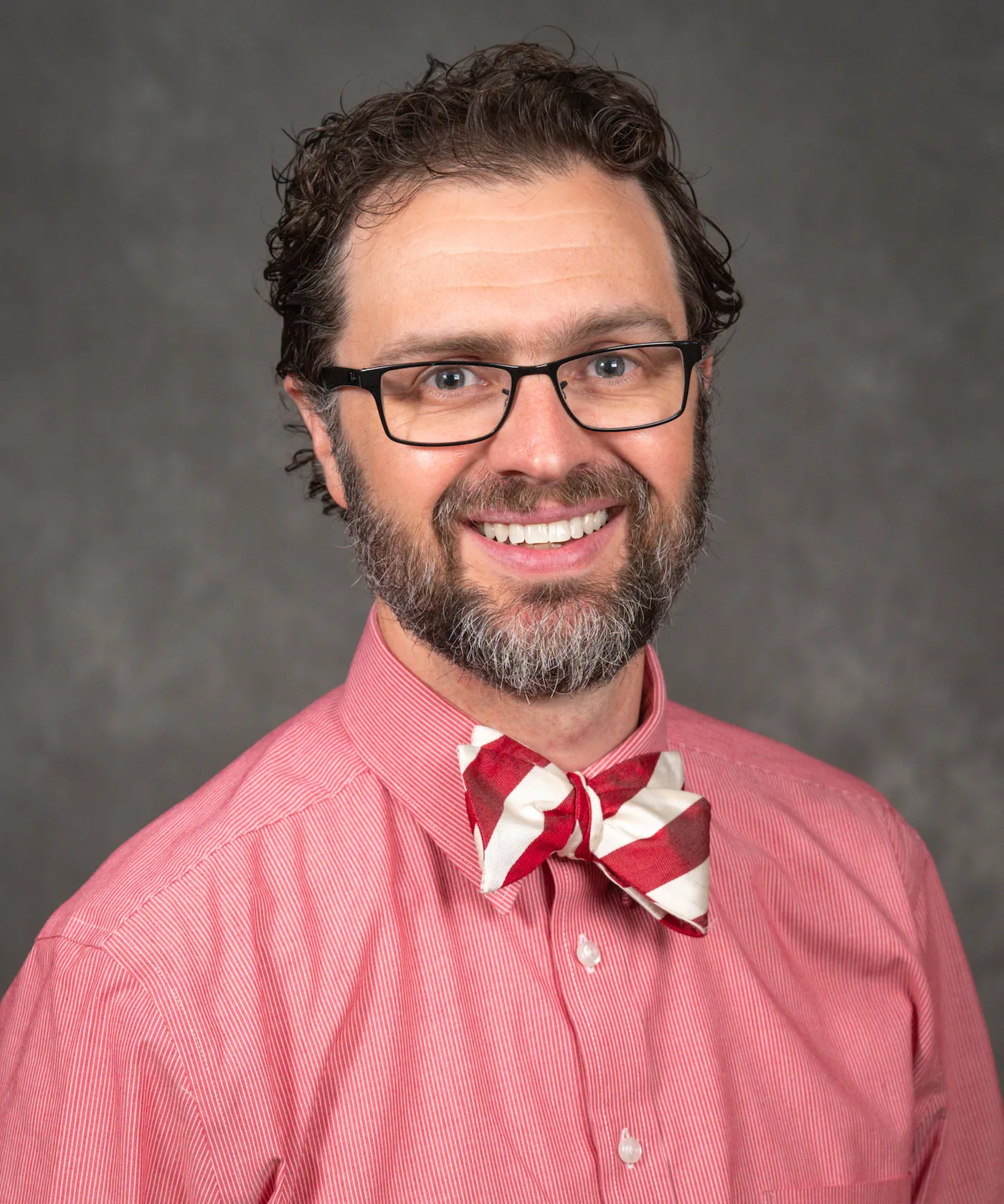 CHDR's Director of Geospatial Operations, Dr. Will Buckingham, will present "Mapping the Social Exposome: Health Geography in CHDR" on November 8, 2022 as part of the 2022–2023 CHDR Seminar Series.
Health disparities are an under-recognized contributor to poor health outcomes nationwide. Dr. Buckingham's work with Dr. Amy Kind, et al. at the Center for Health Disparities Research provides a critically important geographic lens to examine social and economic conditions that influence health disparities and to understand the geographic landscape of health.
Dr. Buckingham holds a PhD in Environment and Resources and an MS in Cartography and Geographic Information Systems (GIS) from the University of Wisconsin–Madison. His work has been indispensable in the development and continuation of the Area Deprivation Index (ADI), a validated, multi-factor measure of neighborhood-level disadvantage, and The Neighborhood Atlas® , the online platform through which the ADI is made accessible and freely available.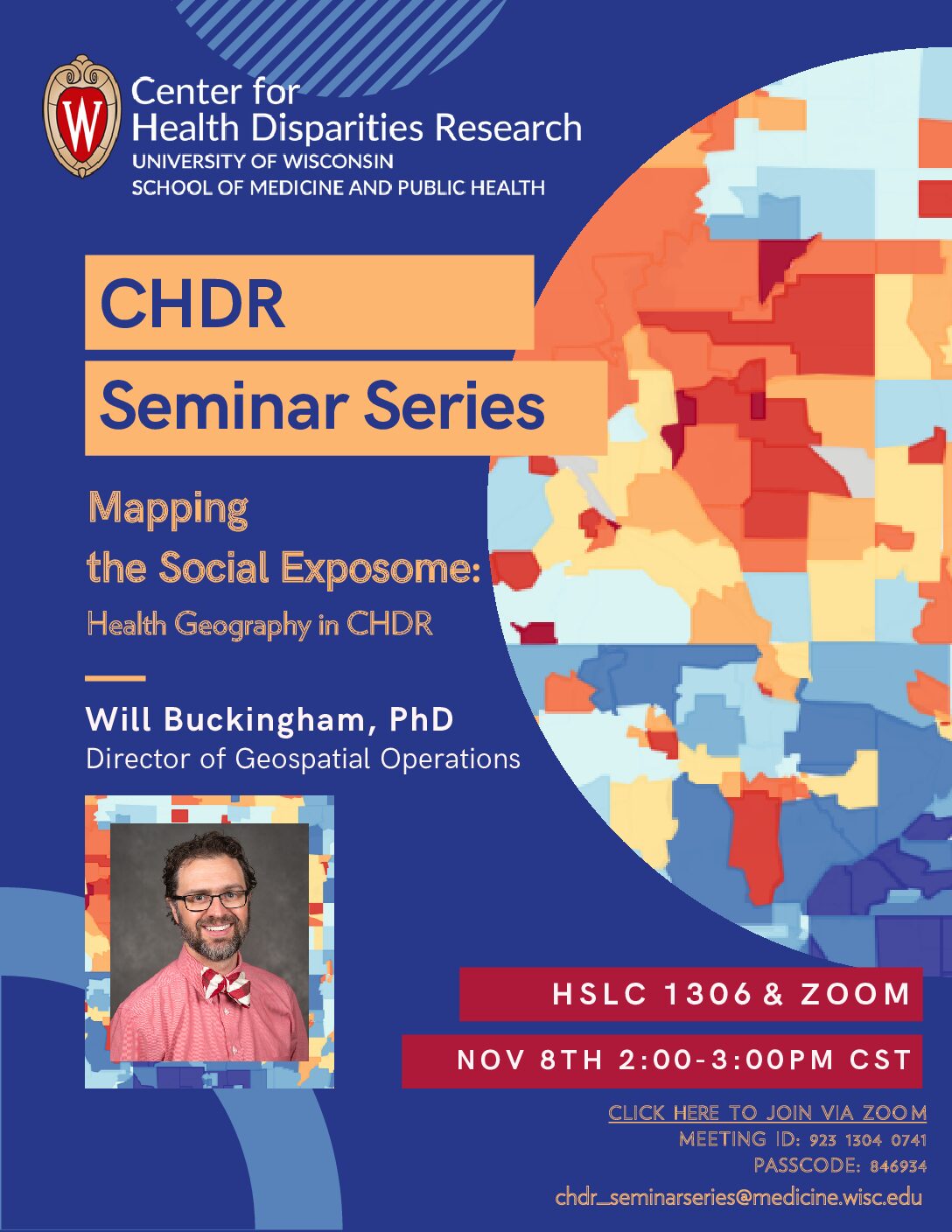 This seminar is a part of CHDR's Seminar Series. It takes place November 8th, 2022 from 2:00-3:00PM CST. The event will be held in the Health Sciences Learning Center (HSLC) 1306 and online on Zoom.
November 8th, 2022
2:00–3:00PM CST
HSLC 1306
MEETING ID:923 1304 0741 | PASSCODE: 846934